2 Cheap Cars was established in 2011 on the basis that car buyers in New Zealand could get a much better deal. By creating an enterprise based around good service, high volumes, and low margins, the consumer gets value and affordability. We do as much as we can in-house so that we can keep prices low for our customers. We have a nationwide presence retailing quality, affordable vehicles and offer competitive third-party finance and insurance options.
Our holding company, 2 Cheap Cars Group (2CC), achieved a significant milestone in its journey with a direct listing on the New Zealand Stock Exchange (NZX: 2CC) which recognises the scale we hold in NZ retailing affordable cars.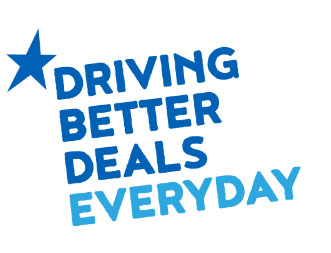 We have grown to become an iconic kiwi company, winning both the Deloitte Fast 50 and the Reader's Digest's Silver Quality Service Award as well as the Highly Commended Award. We have continued to grow and expand and now have 12 branches throughout the country. Car buyers are recognising the value of dealing with 2 Cheap Cars with over 89,000 happy customers at last count.
We like to think of ourselves as a New Zealand business success story. We either directly or indirectly provide hundreds of jobs and through the work of those employees, we've got many thousands of customers. We believe the future is bright and are working hard to deliver on our promise… 2 Cheap cars, driving better deals, every day.
For more information about shares in 2CC, please visit our Investors section